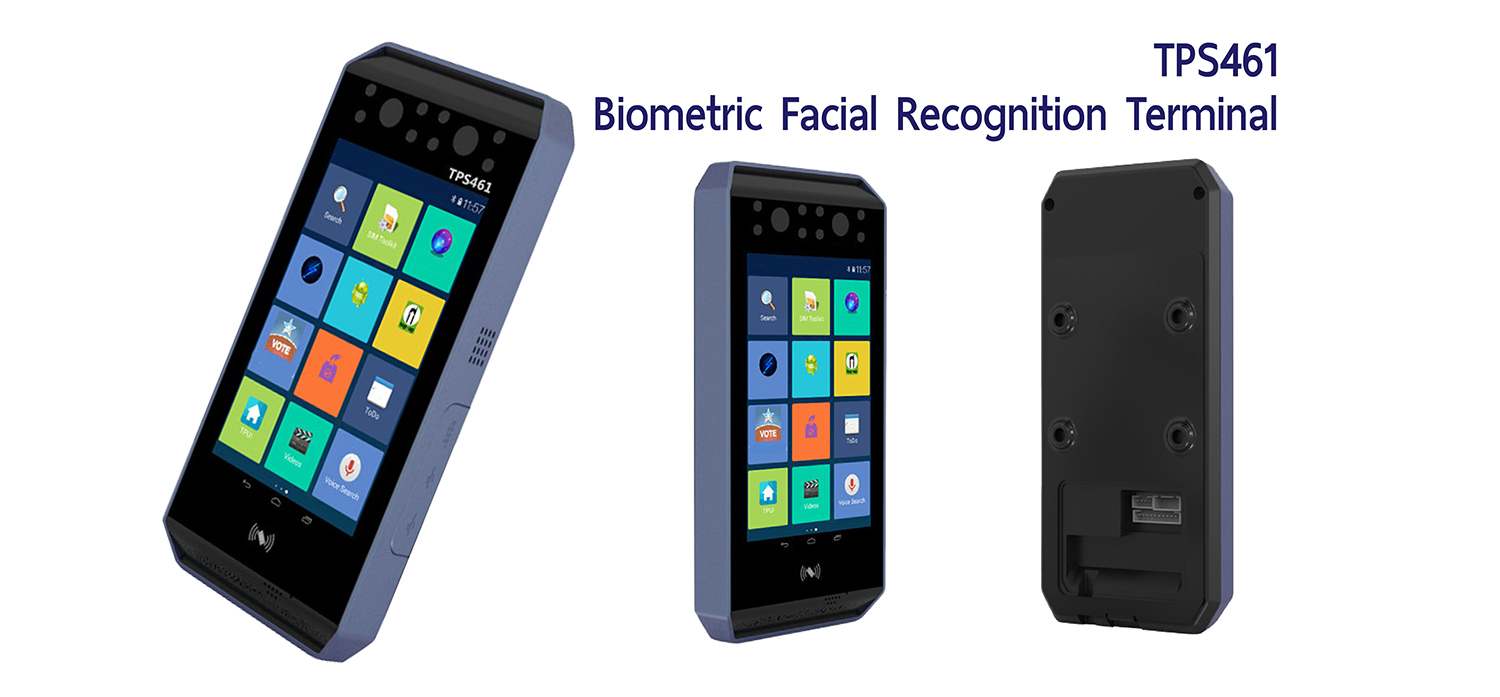 TPS461
Biometric Facial Recognition Terminal
เครื่องสแกนใบหน้าและบัตรสมาร์ทการ์ดขนาดพกพา
TPS461, elegant and stylish, is wall-mounted Android infrared Face recognition terminal with a 5-inch touch screen. Equipped with binocular camera, can effectively identify face certification, made it the good choice for smart security systems. It is suitable for retail, hospitals, schools, police stations and other places.
Main Features
o 5 inches touch screen o Binocular camera
o Efficient identification of face 3D images
o Contactless card reader: support ID Card reader
o Blue LED: Face can be recognized in the darkness
o Communications: Ethernet/WiFi/Bluetooth
o CPU:Quad-core 1.6GHz o Memory: 2GB RAM+ 16GB FLASH
o OS :Android 5.1 or above

Product Features of TPS461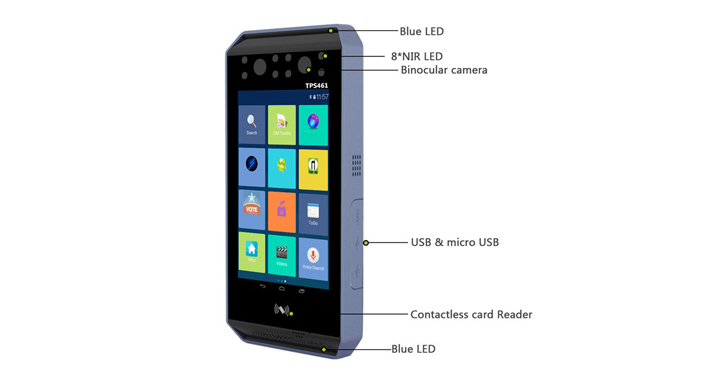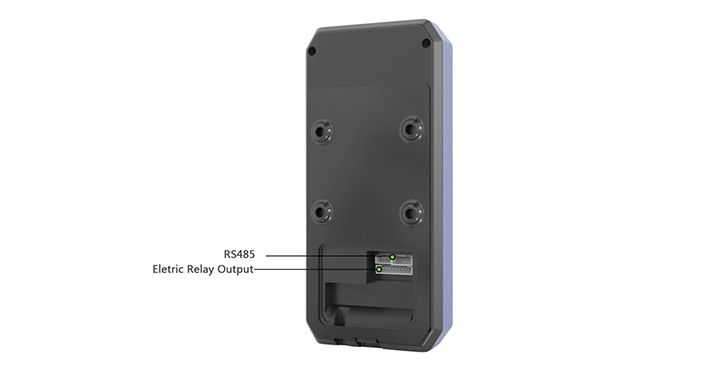 Specification
Processor
Quad-Core 1.6GHz
Memory
2GB RAM, 16GB FLASH, Ext. TF(micro SD) card slot
OS
Android 5.1 or above
Display
5", TFT 720*1280
Touch Panel
5-point touch panel
Keypad
1 RESET key
Sensor
Infrared sensor
LED light
Blue LED: 2 lines for indication information
NIR LED: assist capturing photos
Contactless card reader
ISO14443 Type A/B
Binocular camera
IR (640*480) + RGB (640*480)
Communications
Ethernet/WiFi/Bluetooth
Peripheral Ports
1 DC Port, 1 type A USB, 1 micro USB, 1 RS485,1 Eletric relay output
Audio
Digital audio speaker ; microphone
Power Supply
Input:100-240VAC; Output: 12V 2A
● Standard ○ Optional
Reserve the right to change the parameters without prior notice.
Application
Biometrics / Access Control / ID verification